Burglary Alarms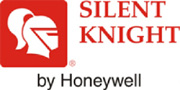 Silent Knight
Founded in 1961, Silent Knight designs and manufactures commercial fire alarm and life safety systems. As part of Honeywell Fire Systems, Silent Knight is a leader in the fire alarm industry with its broad portfolio of products which are available through security equipment distribution throughout the United States. Silent Knight's manufacturing operations are based in the Northford, CT.
Silent Knight is backed by Honeywell International, a Fortune 100 diversified technology and manufacturing leader, serving customers worldwide with aerospace products and services; control technologies for buildings, homes and industry; automotive products; turbochargers; and specialty materials. Based in Morris Township, N.J., Honeywell's shares are traded on the New York, London and Chicago Stock Exchanges. For additional information, please visit www.honeywell.com.
Silent Knight provides end-to-end solutions that are known to not only provide power and control, but choice as well. From the top floor to the bottom line, Silent Knight continues to lead with innovative and feature-rich products, which are simultaneously affordable. Silent Knight has always focused on functionality and flexibility, which is why its products are routinely found in educational institutions, hospitals and health care facilities, commercial complexes, retail spaces and government buildings around the world. It's because Silent Knight tailors specific solutions to individual situations, which are simple to install and commission through what is essentially plug-and-play technology.
Silent Knight fire alarm control products are different. They're dependable and proven alternatives combined with cutting edge technology, that also provide the power of a cost-effective choice.
Click here for more information